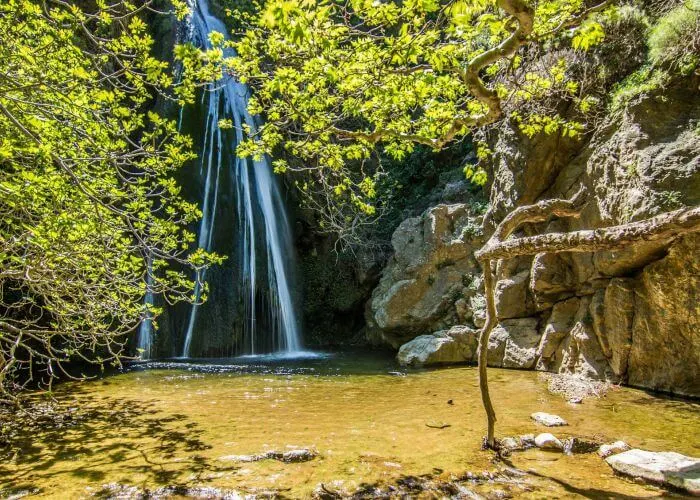 Located about 13 kilometres west from Sitia , at the village Exo Muliana (Greek Εξω Μουλιανά) An Oasis within the dry Region of Lasithi – Sitia.  The springs of the Sitia mountains form a spring that ends to the beach of Rihti. Beginning from the old bridge , constructed at the beginning of the 1900 , it connected the Northern Villages of the district to the port of Sitia. Within the gorge there are  remains of four water mills (Greek νερόμυλο- neromilo, plural neromili) for the local population from the near by villages to   produce flour (main substance for bread).
The water would flow within small channels towards a wooden circle with adjusted paddles, so the momentum would produce the energy needed for the large stone mill to turn , crushing the seeds of barley or wheat.

During the first water mill constructions , the parts were from stone and wood (specified local craftsmen supervised the construction), with the presence of metal (pins, screws) within the later years.  Basic advantage , is the fact that Rihtis water flow was strong , even during summer , so it was considered as a "strong industry".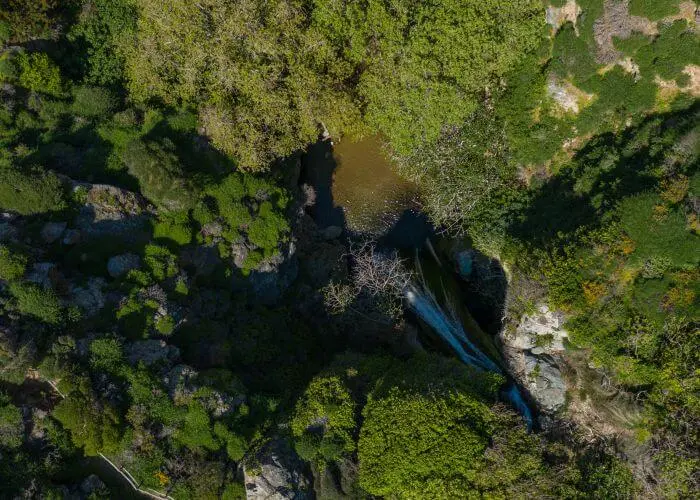 The gorge was named  Rihtis (Greek Ρίχτης) due to its  waterfall – aprox 12 meters high.
The locals would refer to it as the spot were water is being "thrown", in Greek "rhino" (ρίχνω).
Distance: 3,5 kilometres
Duration : aprox 2,5 hours
Entrance altitude
Difficulty: 1
Sign in for the excursion